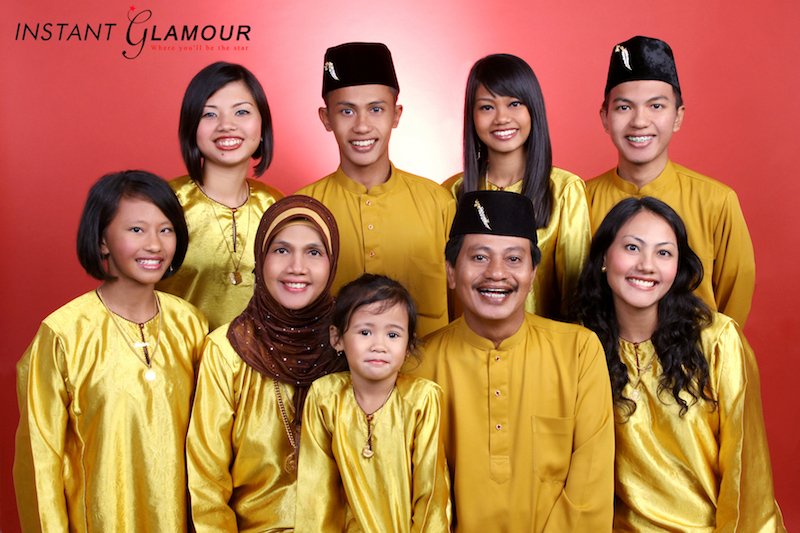 Looking For Family Photography @ Photo Studio?
Call +65 6339 3998 NOW!
See what the buyers have to say:
Why Should You Go to a Photo Studio for a Family Picture?
It cannot be denied that most people are using the cameras on their phones when it comes to taking pictures. Well, that's certainly okay as long as you are just taking a selfie. But what if it's a family picture that you wanted to have? Unless you have a tripod, there would always be someone who will be missing in the group because he is the one who took the photo. Therefore, you should consider going into the Glamour Photo Studio. The following are the benefits of having a professional taking your family picture:
High-quality family picture
Of course, a family picture taken from a professional photographer is way better compared to photos taken with your smartphone or even in a digital camera. That's because they are skilled enough to capture the best moment, correct angles, and proper lighting—resulting in a high-quality family picture. If someone from your family is about to leave for the next few years, you should not miss the chance to visit the photo studio and make the most of your remaining days.
Brings out the confidence of your family members
Not all people understand that they are photogenic. It is most likely because they think that they tend to look bad in photos but that's only because the one who took the picture did not get the right angle or the proper lighting in taking pictures. Professional photographers know exactly what they are doing. Therefore, they can enhance the natural features of an individual and make them look more beautiful in photos. It can bring out the confidence of your family members, not to be stiff and show their real emotions for a better result.
Shows natural emotions
A great family picture should have everyone laughing or smiling genuinely. With that being said, a great photographer can feel everyone comfortable and relaxed. Children will be so much happier with the idea of going into a studio and have a professional photographer take their photos. Thus, it results in a picture that is filled with a natural or genuine expression on their faces.
Now that you know the benefits of going into a photo studio for a great family picture, you should head directly to Glamour photo studio. They are going to provide you a team of talented professionals who will provide you the kind of picture that your family deserves and you'd be proud to show off.
Complete family members
At last, your sister or cousin will not sacrifice not being in the picture to give you a great family photo. Everyone is included in the picture, and that's what's necessary for a great family picture. The high-quality image that your photographer took is now ready for display or the loveliest gift you could ever give to your close relative. Just wrap it around and ta-da! They will have something to remember you if they are going to leave or live somewhere else.