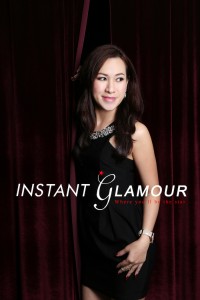 photography studio
is certainly able to do best photoshoots. But if you follow a few tips before visiting a photography studio, not only, it will help you to have a cheerful photo session but also turn it into a memorable moment. Let's jump straight into discussing the valuable tips:
Checklist Before Visiting A Photo Studio For A Photoshoot
Make Sure You Don't Walk-In as an Empty-Minded
Before visiting, check the background and work history of the studio. It includes looking at the previous photoshoots done by the studio. Make sure you are checking their most recent work. Moreover, if the studio has more than one professionals, you must check the individual work of each photographer and know who will be conducting your session. It will help you making an informed decision whether the professional is a right fit for the purpose of your photoshoot or not.
Define the Purpose of Your Photo Shoot
Once you finalize a studio and, more precisely, a photographer, your homework will help you to have a formal talk with the photographer. Praise him for his best work and aware him of the standard of the outcome you expect from him. It will develop a sense of bonding between the professional and yourself. Also, it will develop a sense of higher responsibility, in photographer's mind, to deliver you the best quality work.
Explain to him the purpose of your photo shoot. Also, ask for his advice on how to bring out the best to serve your purpose. All these small talks will engage the professional wholeheartedly with your photo shoot.

Avoid Asking Personal Questions
Although it is healthy and beneficial to have some formal discussions with the professional to bring out the best of your photoshoot yet maintain a strategic distance from being too personal. Especially, if you did not like some of his work or don't like his advice don't make comments on it. Instead, politely pass describing your expectations.
Be Well Fed and Active
Your outer appearance is the reflection of your inner energy. Wonder how bad your mood will be if you visit the studio with an empty stomach. It is evident that your energy level will be low too if you are exhausted at the moment. In such a situation, will you be able to give the cheerful expressions necessary for some eye-catching pictures? No, you won't.
So, set the appointment at a time when you are least stressed out or exhausted. A quick sip of some energy drink is a good idea before visiting a photography studio. In case you are carrying kids with you, must keep some snacks in your bag for them. The next crucial thing is making sure you are well-hydrated. Take plenty of liquid.

Have Plenty of Time to Getting Yourself Ready
Always provide yourself with enough time to get prepared and well-dressed. Before the shoot, shave the beard, groom your nail and body hair, have a refreshing face massage, take a shower, and adore a tempting hairstyle. Also, carry a makeup box with you in case you need to give a final touch up just before the shoot.
Apart from looking dashing, getting well-groomed will give you a confidence boost, thus, making you appear more lively in the photo-frame.
Choose Your Clothing Properly
It is surprising to see that majority of people have poor dressing sense. For sure, they must be cleaned and ironed, but the most important aspect is "Fit." Make sure the clothes fit your body snugly, and there is no extra room for air to make you appear fluffy or mismanaged.
Next, comes the color combination. Colors make the pictures vibrant so avoid wearing some dull combinations. Lively and vibrant colors such as yellow, red, and blue help your pics stand out. If you want to go sober, white is the color to choose but with a dark color denim.
It doesn't end here. You can multiply the charm of your dressing and personality by adding some accessories to your body. Don't make mistakes while choosing the right accessory for you. Where the wrist watches, bands, belts, and pendants enhance your personality, on the other hand, sunglasses and hats suppress and, sometimes, ruin your photo shoot. The latter are better suited if you are getting a photoshoot on some outdoor locations.

Render Your Family into Fun
If you have set up for a family photo shoot, perform a few tricks beforehand to adore your family. Toss the kids in air, complement your spouse, and giggle with your cousin and parents. It will lit up moods bringing out the bright side of the whole family. Moreover, during the photo shoot, have some poses where you smile, laugh, hug, snug, kiss your family members. It will help the photographer to capture some most practical side of your family.
Leave 'SAY CHEESE' At Home
Please overrule the cliche. It's a buzzword that you must say CHEESE to mimic a smiley pose. It doesn't go well with every family member and, many times, results in pics with odd facial expressions. Especially, older people and kids are not good at maintaining the expressions while saying CHEESE. Instead, keep your natural smile and trust the photographer's capability.

Be Honest And Straightforward
Bear in mind that a studio is a professional institute and you are paying for a service. You are not obliged to accept if the session is not proceeding as per your expectations. It doesn't mean you should reveal your arrogant side. Instead, just aware the photographers of your concerns politely. As he is a professional, he will figure out a way to be on the same page.
Also, don't pretend to be a geek. If you do not understand a pose or some technical aspect or some terms, don't feel low asking it.
Don't Leave In A Hurry
Once the photo session is over, do not rush. Spare some time with the photographer to thrive some respect and attention. Do compliment him if you liked his approach to his work and attitude towards you. These psychological tricks insist the studio on providing you with the stellar quality album.
Final Advice
If you follow the tips, you will do a big favor to yourself. A photo shoot is about capturing the memories into a photo-frame for the rest of your life. Don't treat it as a chore but as a special occasion. Do put in some efforts before visiting the photo studio to get the best out of it.
Summary
Article Name
Top 10 Tips Before Visiting A Photography Studio
Description
Everyone loves the effect a photo studio can give but with the tips it will get even better
Author
Publisher Name
Publisher Logo